Running in Sicily: Palermo and Cefalù
This summer, I spent two weeks in Sicily. I was in the middle of half-marathon training, so while it wasn't a planned 'running holiday' I was on the look out for places and ways to get some training runs in. Here's what I found while Googling 'running in Sicily' and exploring on my own two feet.
Running in Palermo
It was hot in Sicily in September. So I headed out early for my runs before the temperature and the sun got too high. We were staying just off Via Macqueda which, in the day and evening is full of cafes, bars and restaurants that have spilled out into the seat. But before they've had chance to set out their tables for the day, it's a popular spot with runners. Running in Sicily was already proving popular for locals and tourists.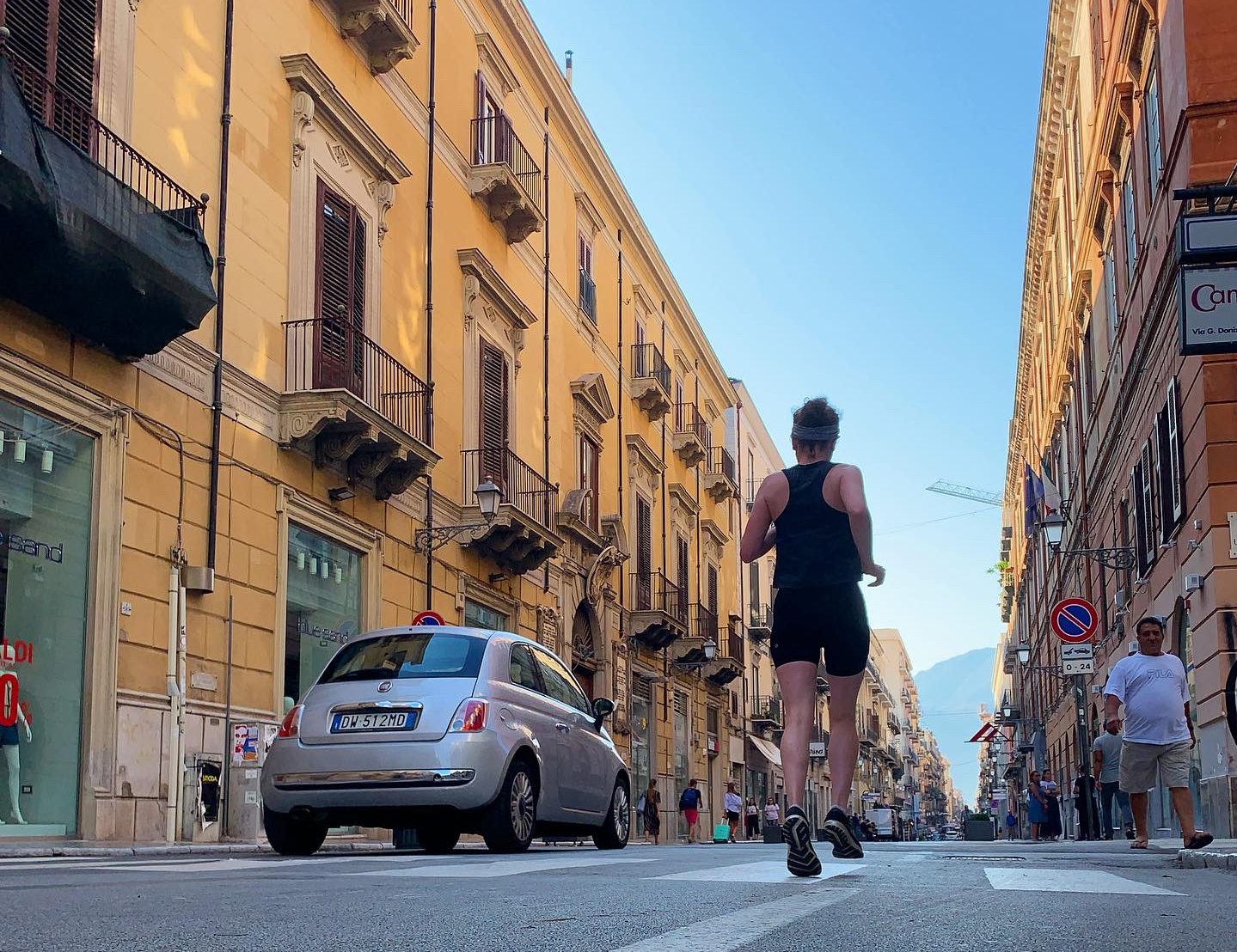 The road is pretty much closed to traffic, and I ran a stretch just under two miles from down near the main train station to the English Garden and back again on a Sunday morning. It's one, long, straight road through the heart of the city, so there's very little chance of getting lost.
The height of the buildings on each side offers  I have-needed shade. And the route takes you past Quattro Canti, Teatro Massimo and Piazza Pretoria. All very nice distractions from running.
Palermo parkrun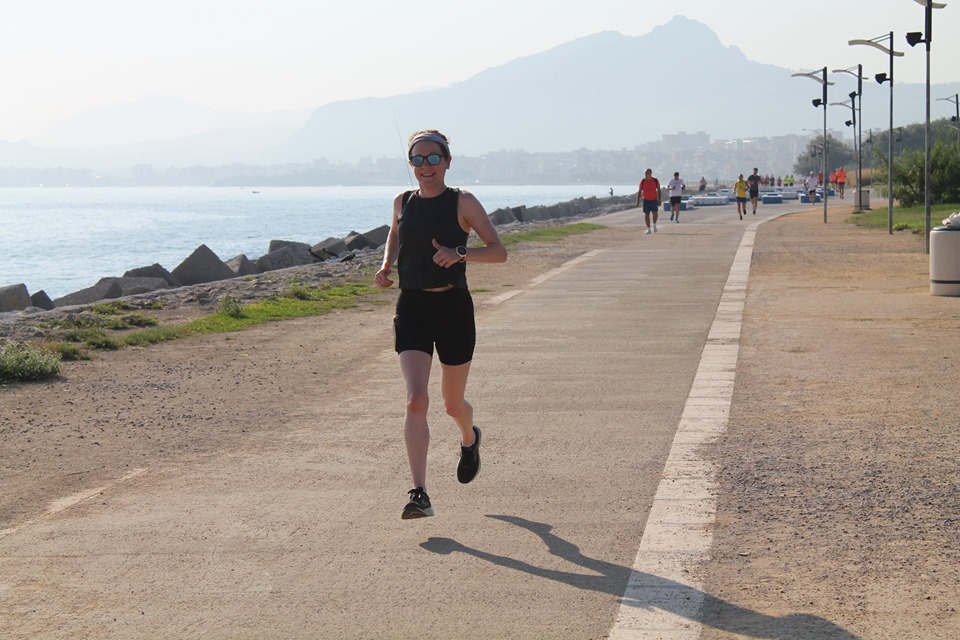 There are actually three parkrun options in Palermo province. Favorita parkrun in the north of the city, Uditore in the north-west of Palermo and, the newest kid on the block, Foro Italico right next to the sea by the old town. That's pretty good going out of 16 in the whole of Italy.
I ran the Foro Italico parkrun which was having its 69th event that week. It's a small but friendly event on a flat, three-lap course and volunteers cooling you down with cups of water each lap.
Palermo marathon
As with most cities these days, there's a marathon in Palermo. It's held in November when the weather is better suited to running a long way. The course takes in many of the sights of the city before heading out to the beach town of Mondello and back. It looks pretty good.
Time your trip right, and you could take in a parkrun the day before. Most races in Italy require a medical certificate to enter, so check the website and speak to your GP.
Running in Cefalù
Anywhere that offers the chance to run along the seafront for a couple of miles and then jump in the sea to cool off gets a big thumbs up from me. Cefalu is a pretty town an hour down the coast by train from Palermo.  The seafront promenade is just under 2.5k, so an out and back gives you a nice easy morning 5k run.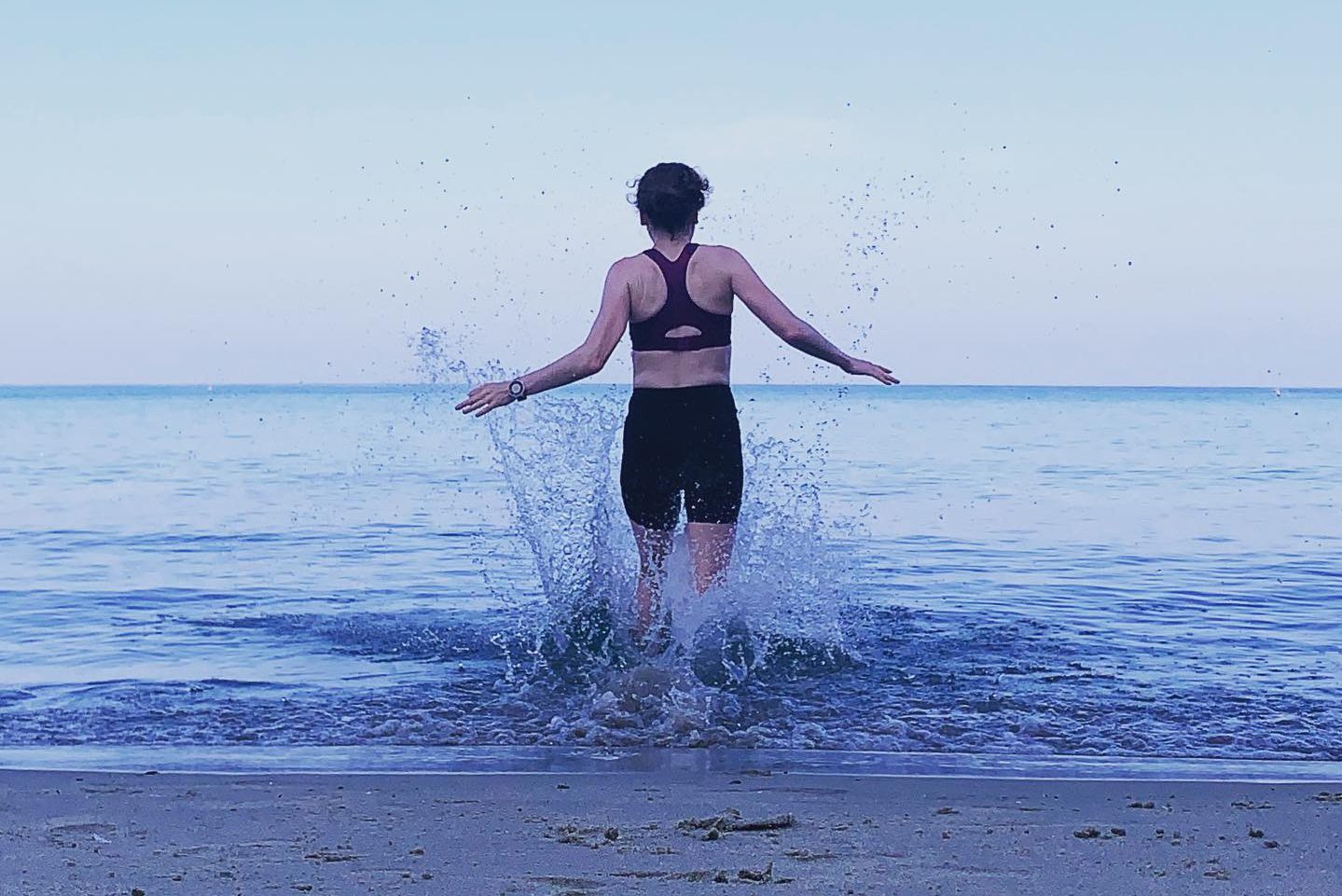 To mix it up, do a few intervals along the seafront to make the most of the flat, straight pavement. Heading away from the sea, the roads go slightly uphill, the perfect kind of uphill for some hill reps.
Cefalù half marathon
I'd looked up races in Cefalù before we travelled, and I could only find a couple of 10k races that weren't happening the week we would be there. But as we came out of the train station I saw a poster for the half marathon, and it was being held while we were in town. Luckily, I was able to get a last-minute place for the race a few days beforehand.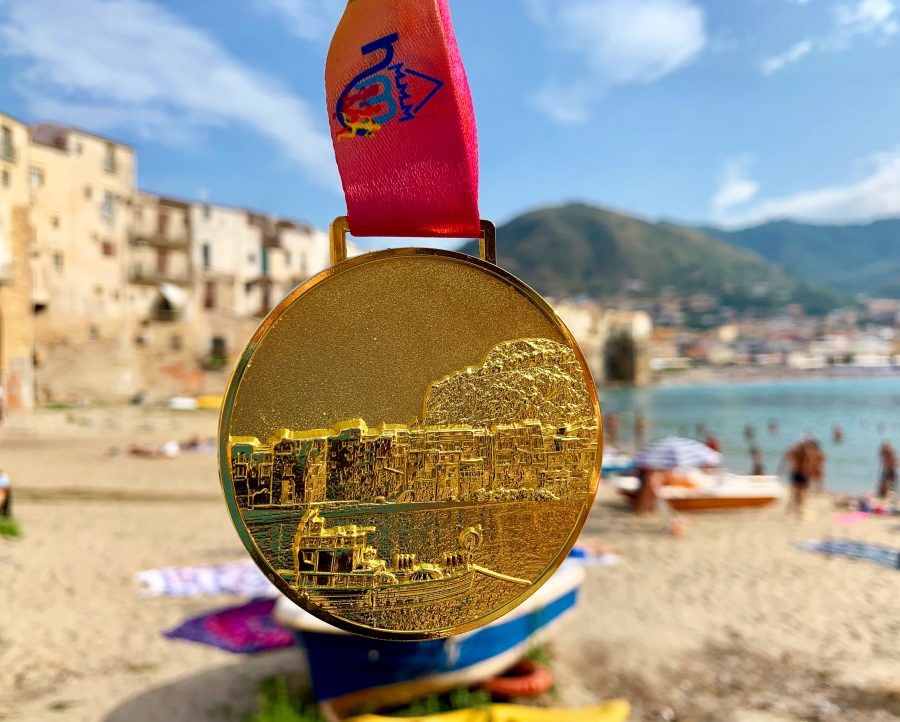 It was only the second edition of this race and it was brilliant and bonkers. Four laps along the beach and round the town, which on paper doesn't sound great but it was really fun. 
We started and finished on the seafront which meant my support crew of two could play on the beach while I ran round. 
If you're holidaying in Sicily next September, look it up. It cost €15 to enter and I ate more than my money's worth in fresh fruit and focaccia they hand out at the finish. Plus a great goodie bag and T-shirt.
If you're planning a trip away, have a look at my tips for running in the heat and as you'll probably want a few holiday snaps, how to take a running selfie.
The post Running in Sicily: Palermo and Cefalù appeared first on Lazy Girl Running.